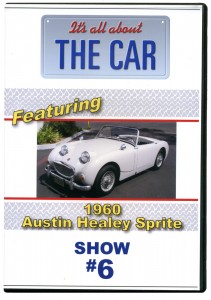 Bob Kitterer took a little 3,700 mile jaunt up the coast when he first bought his bug eye Sprite. 18 months later, he did it again.
40 years later he too a REAL road trip and the car still looks better than new.
Restoration Tip #5: Start the restoration the RIGHT way.
British Car Tip #3: The right headlight for your British car.
To buy this dvd please on amazon visit It's All About The Car – 1960 Austin Healey Sprite